INTERIOR DECORATING
Pamela has experience working with new construction, rehabbed properties, and simple redecorating projects. She has worked with construction companies and home builders as a consultant; advising on all phases of the homes design. From choosing exterior materials and colors, through kitchen and bathroom design.  Working within your budget, Pamela can provide a truly unique living space for you.
CUSTOM PAINTED FURNITURE
From a cute design for children's rooms to elegant designs for the Master Bedroom, Pamela can paint furniture to coordinate with your decor.
MURALS &  FAUX FINISHES
Pamela has a large array of murals and faux finishes that she can create, that will bring your space to life.  She has experience painting many types of faux finishes from simple sponging or marbleizing to more complex finishes and murals.
She can also create her own unique finishes.
CHILDRENS' ROOMS
With Pamela's creative ideas and abilities, she can create a magical place for your child to relax or play.  A room where all of their dreams can come true.  Castle Rooms, jungle rooms, ball fields, or fields of flowers, ….
if it can be imagined, Pamela can make it a reality.
COLOR CONSULTATION
There are so many color choices out there; decor, lighting, style all play a part.  Pamela can help you make the choices that will bring life and personality to your room!
FLORAL DESIGN
All of Pamela's designs are of her own creation.  She can custom design any size or type of floral arrangement.  Custom floral designs can be created for that special occasion, or to match any decor.
ACCESSORIZING
Just need a little help with the finishing touches? Pamela can help add those touches that make your room complete.
STAINED GLASS
Each piece of glass is beautiful and unique; a piece of art in and of itself. When cut and placed with an artistic eye, it is something quite amazing. Louis Tiffany understood this and that is why his creations were so unique. He understood that when different amounts of light pass thru the glass the glass takes on a life of its own. Pamela can create a unique and beautiful piece for you.
PRAYER CHAIRS®

As I was going thru a very difficult time in my life the idea of The Prayer Chair ® was born. My dream is that instead of scolding a child and sending them to a time-out chair that the Prayer Chair be used as a positive reinforcement. A place where good & bad choices can be discussed and where parents can share a prayer too! ˜ Elleh
EVENT DECOR
From Wedding and upscale events to that fun party, if you want to have something special or a little different; call Pamela.
Pamela can create decor from Formal to Fun!
HOLIDAY DECOR FOR THE HOME OR OFFICE
Holiday Décor can add that special touch of warmth and cheer through the season.  So often in our hurried lives we do not have time to stop and enjoy the beauty of the seasons.  Pamela can decorate your tree, rooms, or entire home as well as your business/office.
Remove some of the stress from your holiday and discover more time to enjoy with family and friends.
Call her so you can relax and enjoy the season.
HOME STAGING
Are you selling your home? Pamela can offer a fresh perspective on your home.  She can stage your home for a walk through or for photo shoots for online viewing.
HOME/OFFICE ORGANIZATION
Need a little home organization?  Someone to help remove the clutter? From a small home office to a full house overhaul.  Pamela can help organize your life.
GIFT BASKETS
If you need something special… Let Pamela create a gift basket for you.   While she can do traditional gift baskets.  She loves to use unique items in place of baskets…
Let her create something truly beautiful and unique.
THIS IS LIST OF PAMELA'S MOST POPULAR SERVICES. SHE HAS THE ABILITY TO DO MANY TYPES OF CREATIVE ART SO PLEASE CONTACT HER WITH ANY QUESTIONS THAT YOU MAY HAVE!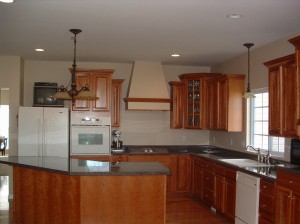 Pamela Spengler Designs
219-779-7404
Email: Pamela@PamelasDesigns.Com
Serving the Northwest Indiana and Chicago, IL./St. Louis, Mo., Metro Areas